Yemi Alade releases Schedule for Her European Tour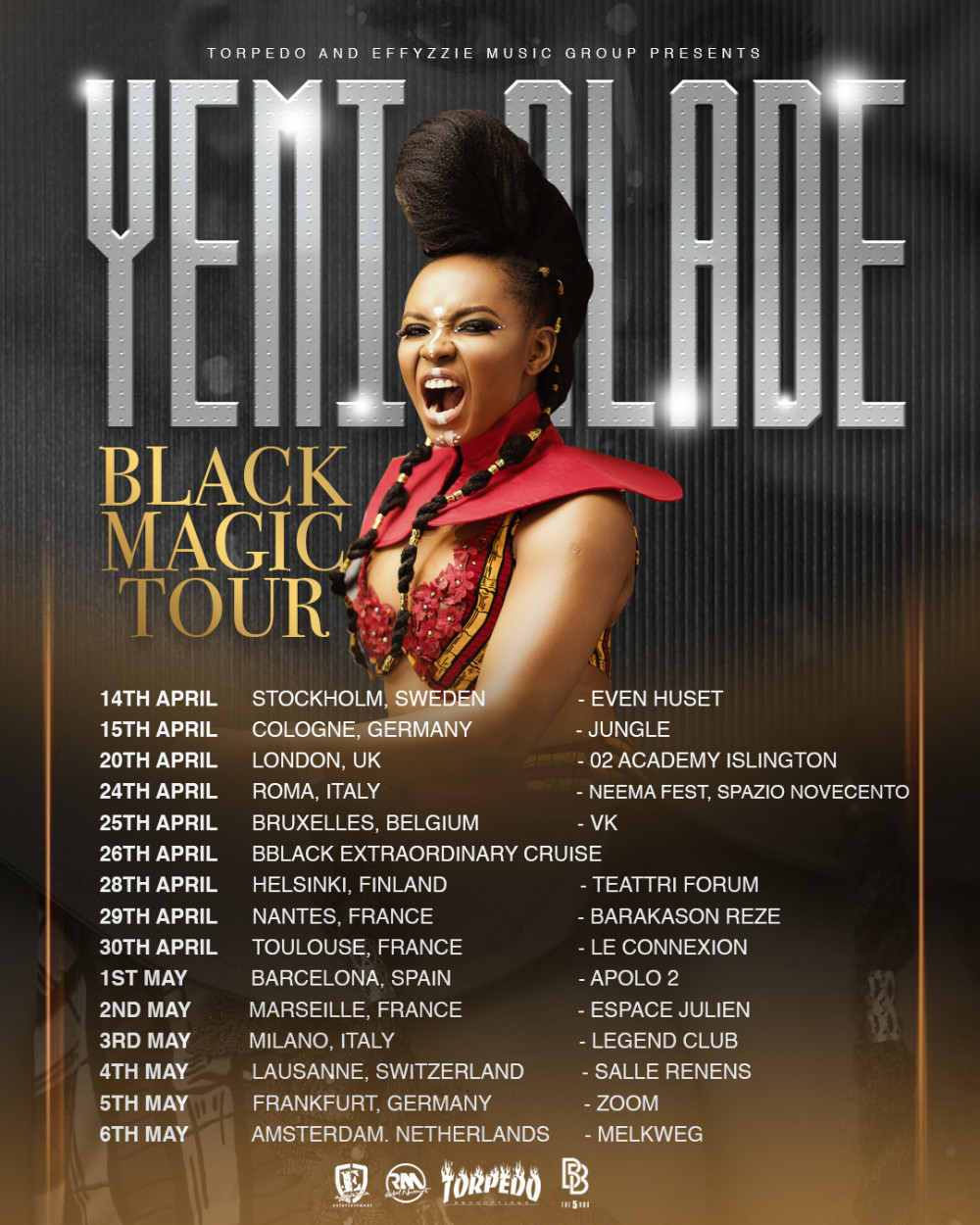 Yemi Alade has announced a world tour tagged Black Magic Tour following the release of her third studio album, Black  The powerhouse will be rocking numerous countries performing songs from her arsenal of hits as well as music from the headline album.
​
​The award-winning vocalist has unveiled the dates and cities, she will crash in the European leg of the tour which will kick off in Sweden come April of 2018. Miss Alade will also tour Africa and the United States of America and will reveal more dates in the future.
Ada Blessing
I have a passion for writing and keen eyes for fashion. You can catch me burying my head in a great book or surfing the internet for new ideas. I am a student in the school of life, still learning, growing and becoming more. Follow me on Instagram and Twitter @Ada1stlady