Meet The Great Woman, Omotola Jalade Ekeinde As She Turns 40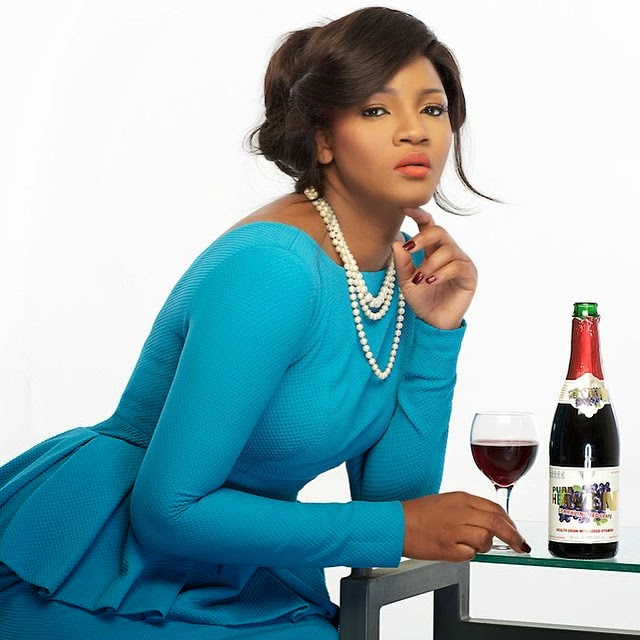 Adamas Magazine is all out to celebrate women who have made enviable achievements in the society and also inspire younger women to become their very best .
Award Winning Actress and Producer, Singer, Philanthropist and Former Model. Omotola Jalade Ekeinde popularly know as Omosexy clocked 40 on the 7th of Feburary and she threw a 5 days event to celebrate her birthday Tagged #Omotola4pointO
Take a ride with me as i reveal some remarkable journey about this great woman and why her 40th birthday is huge.
Omotola Jalade Ekeinde  was born on 7, ,February 1978 in Lagos State to Mr and Mrs Oluwashola Jalade. The family is from Ondo Descend. She grew up in a family of five, her parents and two younger brothers. Omotola's original ambition was to work in business management. While awaiting her results from university, she began modelling to earn a living. Omotola is an alumni of Christland School Opebi, Oxford Children School, Obafemi Awolowo University and finally Yaba College of Technology where she studied Estate Management.
Omotola got her first big role in the critically acclaimed film Mortal Inheritance (1995). In the movie, she played a sickle-cell patient who fights for her life despite the odds of survival. Omotola's character overcame the disease and had a baby. The film is regarded as one of Nigeria's best movies ever made. Since then, she has starred in several blockbuster movies, including Games Women Play, Blood Sisters, All My Life, Last Wedding, My Story, The Woman in Me and a host of others. After shooting roughly 300 straight to video movies, Omotola received her first cinematic movie role in the 2010 film, The film was shot on locations in Jos, California, Los Angeles. Ije was the Highest grossing Nollywood film at the time.
Omotola has gone on to win over 40 domestic and international awards. She is considered Africa's biggest box office actress.
Omotola launched her own reality show, Omotola: The Real Me, on Africa Magic Entertainment ,a  M-Net subsidiary broadcast on DStv. This made Omotola the first Nigerian celebrity to star in her own reality show.
Since her Nollywod film debut in 1995, the leading actress has appeared in 300 films, selling millions of video copies. After receiving numerous high-profile awards, launching a music career, and amassing an enviable fan base, the press has revered the Screen Nation "Best Actress" as the "African Magic.
She was honoured in Time magazine's list of the 100 most influential people in the world alongside Michelle Obama, Beyonce and kate Middleton.
Beyond her show business accomplishments, she is also applauded for her remarkable humanitarian efforts.
Omotola married pilot Captain Matthew Ekeinde in 1996. Together, they have four children, Princess, M.J, Meraiah and Michael.
In 2017, Omotola won Best Actress in Nollywood Travel Film Festival and Toronto International Nollywood Film Festival in her movie, Alter Ego.
Highlights to show that Omotola is a role model.
While waiting for jamb result she started doing modeling jobs, meaning shes is hardworking and worthy of emulation. Younger ladies can emulate that. Get a job to pass time while waiting for your next big break.
She is passionate about her career and her family
She believes in herself and she is a living proof that ladies can be successful in life if they work hard and believe in themselves.
Now to her 40th birthday Celebration.
The party which is the first event to kick start her five-day birthday celebration, was tagged #Omotola4point0.
The event has been followed by a Couples Retreat themed "Reciprocate, Respect, Mental Health And Avoiding Slavery In Marriage" on February 8.
Celebrities like Singer Darey, DJ Jimmy Jatt and more were in attendance.
Ada Blessing
I have a passion for writing and keen eyes for fashion. You can catch me burying my head in a great book or surfing the internet for new ideas. I am a student in the school of life, still learning, growing and becoming more. Follow me on Instagram and Twitter @Ada1stlady