Amazing health benefits of coconut oil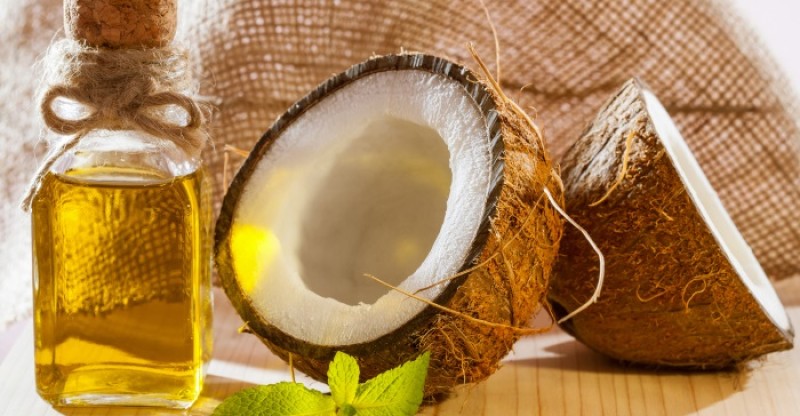 Besides being an ingredient when it comes to cooking, coconut oil actually has many other uses  health-wise, be it from assisting with weight loss to healing damaged tissue, according to a report on Organic facts
Here are a few of the most common uses of coconut oil for health related issues, as listed by the website:
Hair  – Makes hair shiny and assists with strong growth. Reduces protein loss. Helps repair and nourish damaged hair. If coconut oil is applied regarlarly to hair, it can help keep your scalp dandruff free and prevent lice.

Skin – Prevents dryness and flaking. Can help with psoriasis, dermatitis, eczema, and other skin infections. Coconut oil is also believed to delay the appearance of ageing.

Weight loss – It increases the body's metabolic rate by removing stress on the pancreas.  It contains short and medium-chain fatty acids that help in taking off excessive weight.
Improves immunity – It strengthens the immune system because it contains antimicrobial lipids, lauric acid, capric acid and caprylic acid, which have antifungal, antibacterial and antiviral properties.

Boosts digestion – Coconut oil helps to improve the digestive system, and thus, prevents various stomach and digestion-related problems including irritable bowel syndrome (IBS). The oil also helps in the absorption of other nutrients such as vitamins, minerals, and amino acids.

Dental care – Helps stop tooth decay. Beneficial in reducing plaque formation and plaque-induced gingivitis.

Speeds up healing – When applied to infected areas, coconut oil forms a chemical layer that protects the infected body part from external dust, air, fungi, bacteria, and viruses
Ada Blessing
I have a passion for writing and keen eyes for fashion. You can catch me burying my head in a great book or surfing the internet for new ideas. I am a student in the school of life, still learning, growing and becoming more. Follow me on Instagram and Twitter @Ada1stlady