10 Romantic Places Couples Can Spend Valentine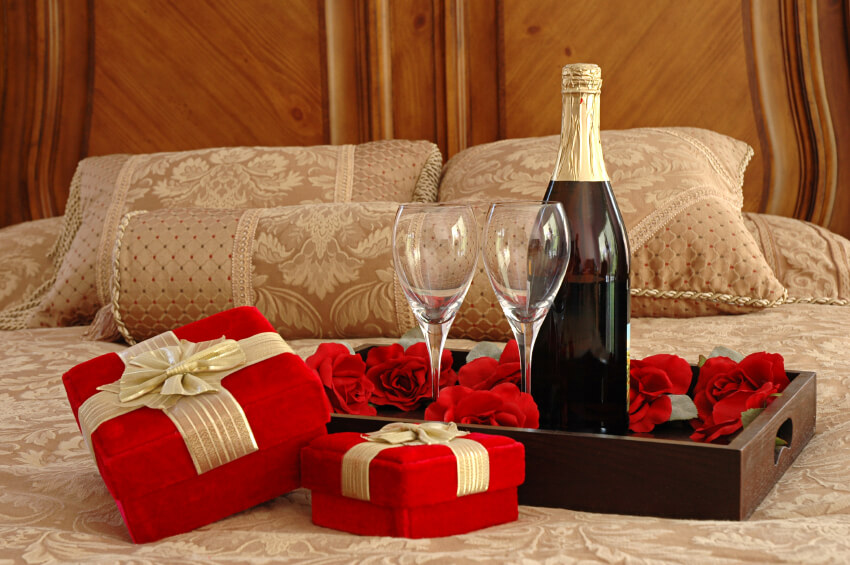 Thinking of the best place to spend Valentine with your lover in Nigeria and you don't want to break the bank, if you can't afford to go through visa application process or travel abroad, fear not!
Valentine's Day is the perfect time to whisk your loved one away on an enchanting break (possibly without the kids. Here are 10 romantic getaways in Nigeria offering incredibly romantic packages that are worth every ounce of love.
1. La Campagne Tropicana
Visit the ultra-luxury La Campagne Tropicana, located in Ijegun, Lagos. It is a quiet and serene place for lovebirds who wish to stay away from the bustling of the city of Lagos. A perfect place for nature and beach lovers looking for a real romantic getaway. The views are simply iconic with the gentle romantic reflection of the setting of the sun upon the calm Atlantic Ocean. What else could one ask for!  You can take a dive in the beautiful Ocean or play peek-a-boo with your partner, there are so many activities you can indulge in. The resort package for a couple is something that truly makes your special someone feel extra special. La Campagne Tropicana Beach Resort combines an African themed hospitality with modern luxury.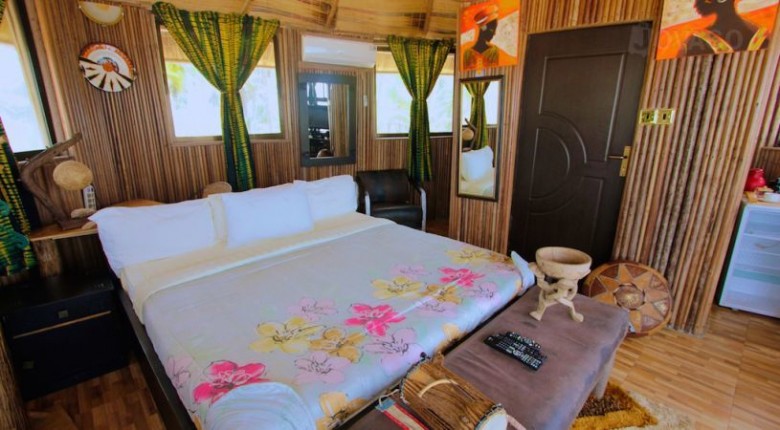 2. Epe Resort and Spa
Located at Lekki-Epe Expressway in Lagos, the romantic scenery will definitely sweep you both off your feet. The resort is a combination of both contemporary and traditional style. If you are planning to indulge in a more relaxing atmosphere then this should be on your go-to list. The resort offers exciting sporting activities, spas, including mouth-watering local dishes.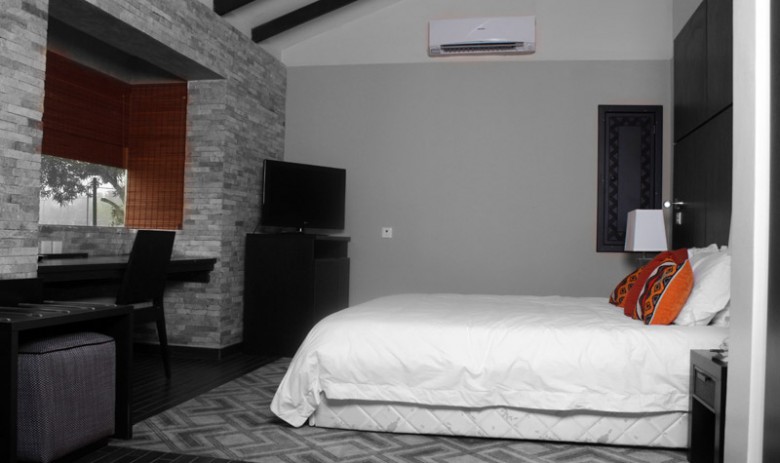 3. La Manga Luxury Beach
La Manga Luxury Beach Villas seems to be one of the favourite resorts in Lagos. A little piece of paradise nestled along the unspoilt Atlantic Ocean on the beautiful and alluring Island of Ilashe in Lagos. The place is simply stunning! With just a 15-minutes boat ride from Ikoyi and Victoria Island, La Manga Luxury Villas is surrounded by luscious and towering coconut palm trees and boast beautiful views that are sure to elevate the mood of you and your partner. It is an ideal destination to spend Valentine's Day, with the quiet setting making it a perfect place for lovers nest. The resort's beautiful grounds are vast as well as the number of facilities and activities it has to offer such as jet ski, boat cruise and other water sports.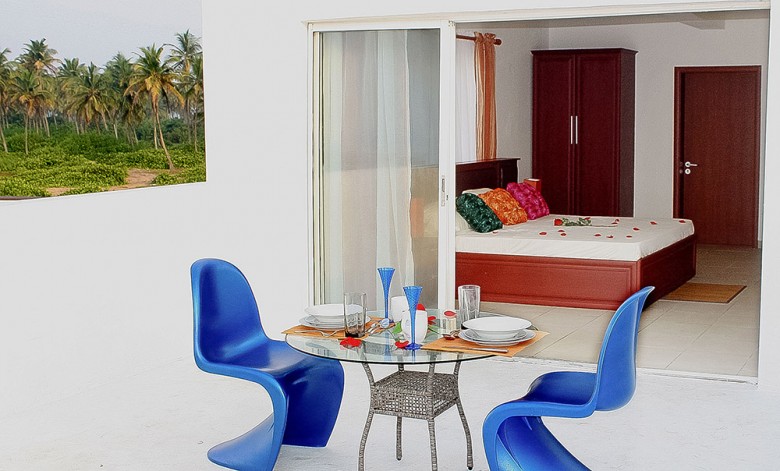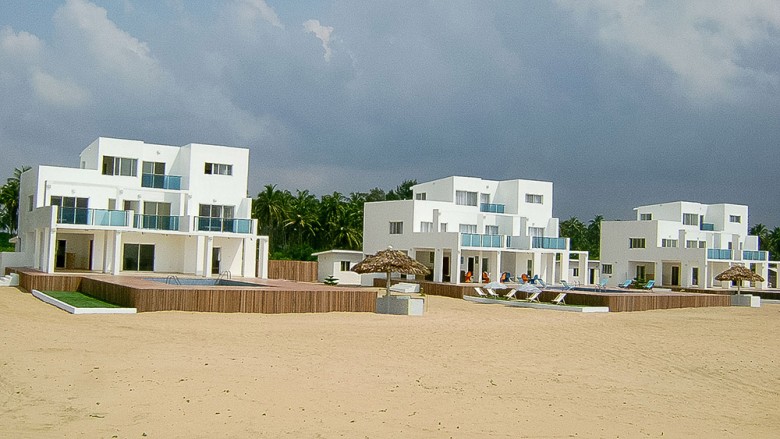 4.Omu Resort
Impress your partner by visiting the Omu Resort. Situated at Asiwaju Bola Tinubu Way, the resort offers an unrivalled Africa safari experience where warm atmosphere, friendly staff and fine cuisine compliment the excellent game viewing. This is one of the most thrilling getaways for valentine's day. Be ready to see the famous Africa "Big Five" in the zoo, and partake in various activities such as karting, archery, golfing and much more. We recommend at least 3 days for a memorable experience that you will treasure forever.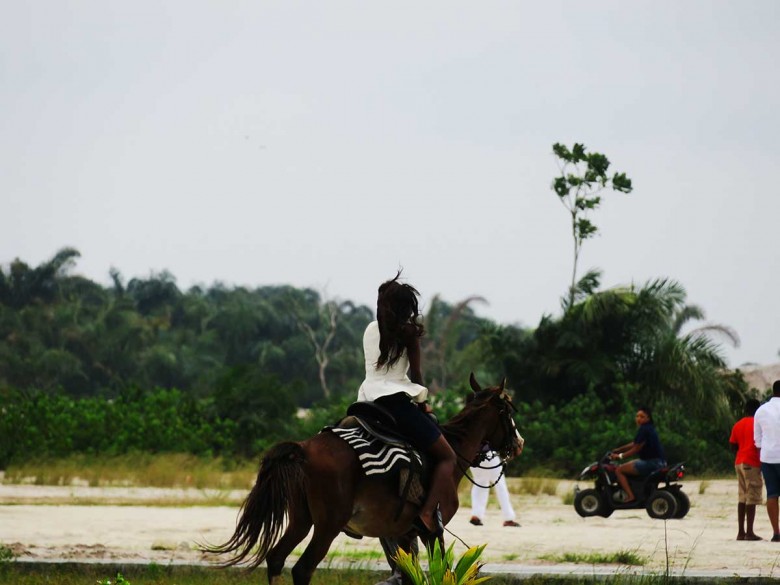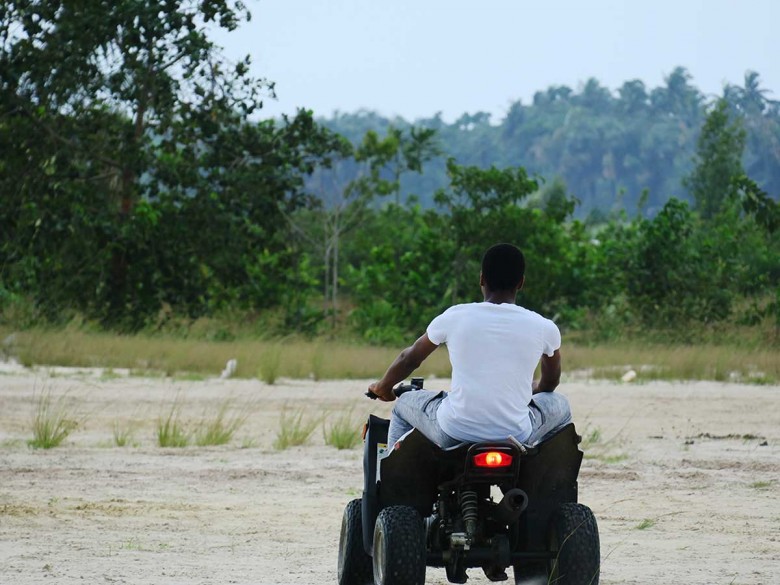 5.Lekki Leisure Lake
If you are hoping for an exciting Valentine's day, then visit Lekki Leisure Lake. One of the most spectacular lakeside resorts in Nigeria. The resort boasts stunning panoramic views of the Atlantic Ocean in the Lekki peninsula area. This is a perfect place for thrilling leisure experiences in Nigeria. Nothing feels more relaxing than cruising along the serene and tranquil water in a pontoon boat. Make your Valentine's Day unforgettable by taking part in these exciting activities offered at Lekki Leisure Lake.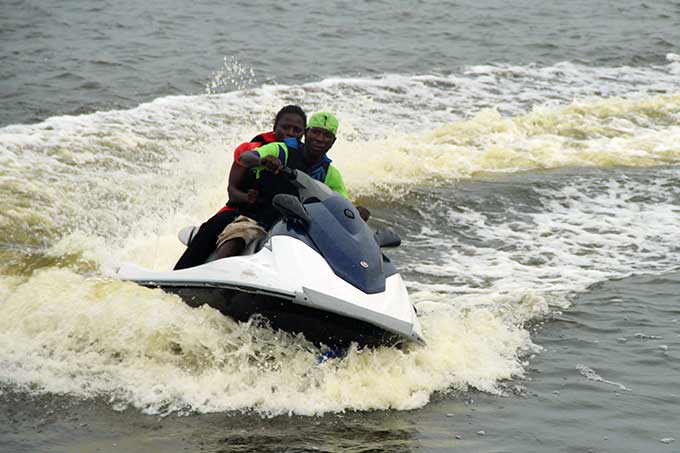 6.Inagbe Grand Resorts
This is one of the most romantic places to spend a memorable Valentine's Day. Set on the tranquil banks of the magnificent Lagos Lagoon and the Atlantic Ocean, it offers a perfect blend of nature which includes beach and a warm Atlantic sea. There's always fun water sports you can explore and plenty of amenities to get you hooked such as golfing, beach clubs and spa. It also boasts of world-class accommodation to round off a perfect day in paradise.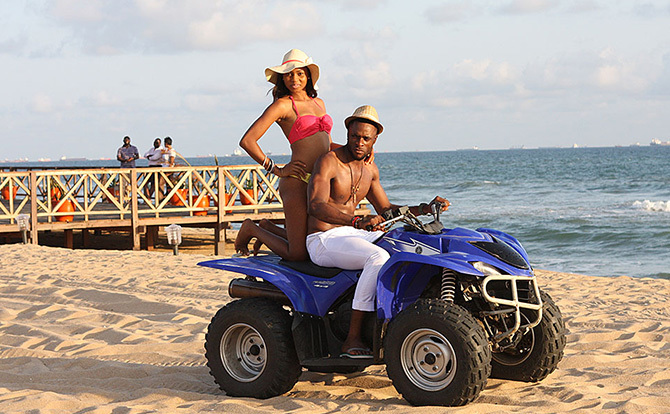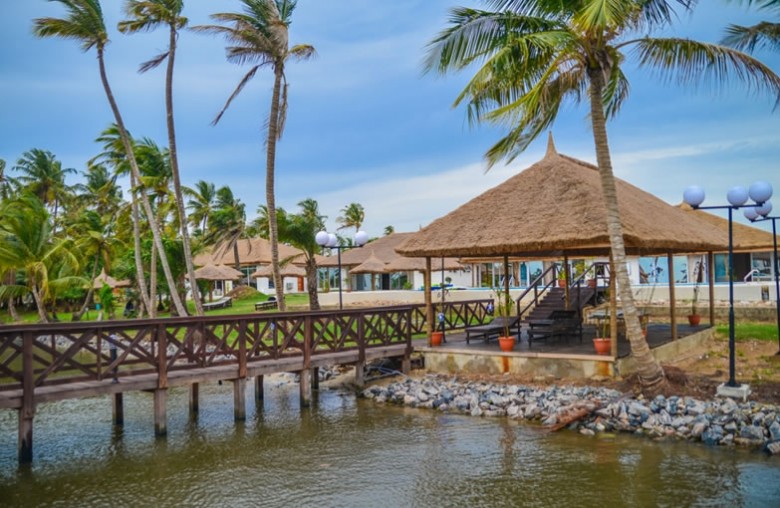 7. Ikogosi Warm Springs
Tucked away in the rustic and serene town of Ikogosi-Ekiti, Ikogosi Warm Springs is a nature lover's dream getaway. It offers the finest tourist attractions with stunning natural beauty that is perfect for lovers that need a romantic getaway in Nigeria. Rekindle the passion as you enjoy a walk on nature's trail while listening to the enchanting chorus of birds. Spend your afternoon dipping in hot spring river, cycling through the gardens or exploring the iconic tourist attraction. You are in for a treat here!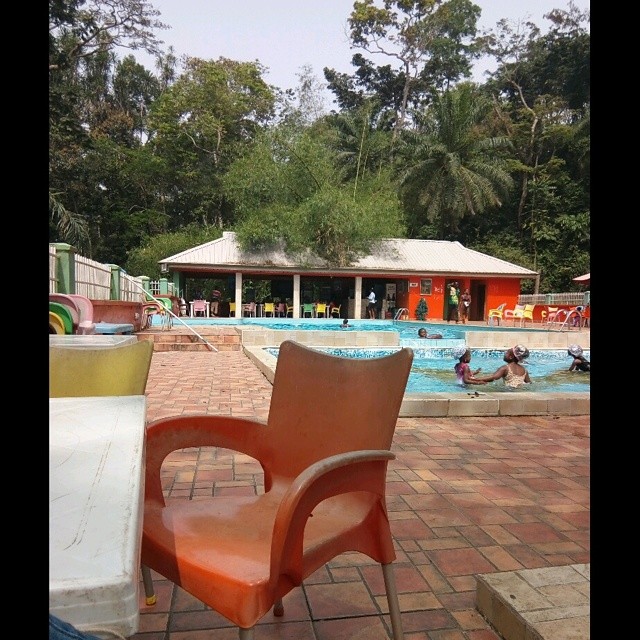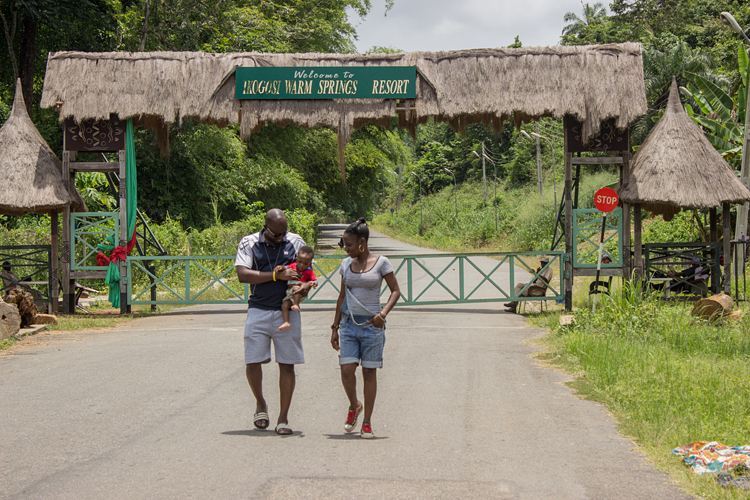 8. Kajuru castle
This enchanting medieval style resort sits amidst the Kajuru village in the trade city of Kaduna. The hideaway is perfect for couples dreaming of a romantic haven with spectacular views, peace and tranquillity, glittering night and nature at its best. Wake up to spectacular views of Kajuru village and enjoy breakfast served with true 'Naija' hospitality. Enjoy a barbeque or cookout and relax by the pool. If you are in the mood for some self-care, head to the sauna and loosen up your nerves. Kajuru is an ideal place to visit for an awesome romantic getaway.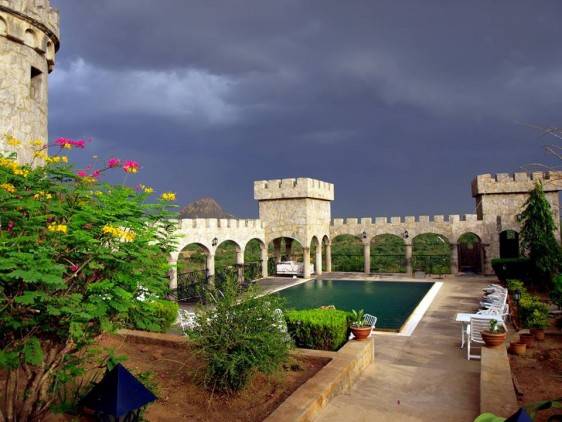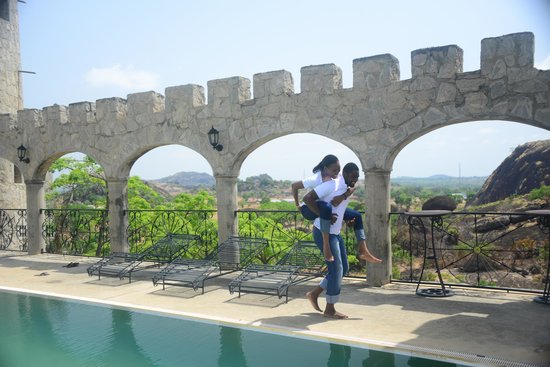 9.Whispering Palms
Whispering Palms is located within the lush tropical landscape, swaying palm trees and pristine beaches of  Badagry. Toast your special moment together with an intimate luxury sunset ride on the beach, or indulge in a romantic dinner with your partner while watching the sunset. The resorts offer various amenities such as a mini zoo, classic restaurants and comfortable hotel rooms that will definitely enhance the mood throughout your stay. This is an ideal destination for those seeking romance or utter relaxation.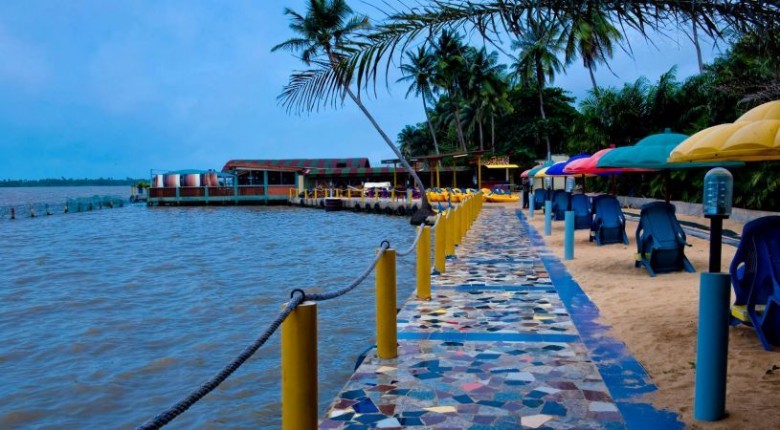 10. Obudu Ranch
Obudu Ranch has proven to be the perfect getaway destination. It is located in Calabar, one of the most beautiful states in Nigeria. If you are hoping to reignite the romantic flames between you and your spouse without much distraction, then the Obudu Ranch is perfect for you. The alluring atmosphere coupled with a perfect blend of both nature and modernity is certainly the perfect choice for you to celebrate Valentine's Day. The popular travel destination offers fantastic activities such as swimming and cable cars riding.  Walk on air with the Canopy Walkway and don't forget to visit the Agbokim Waterfalls,  only 3-hours drive. Obudu Ranch has been recognised over years as the perfect spot to establish a lasting memorable moment with your loved ones.
Ada Blessing
I have a passion for writing and keen eyes for fashion. You can catch me burying my head in a great book or surfing the internet for new ideas. I am a student in the school of life, still learning, growing and becoming more. Follow me on Instagram and Twitter @Ada1stlady